EDEN 2022 Annual Conference will take place at Tallinn University. Tallinn University campus is situated in the city centre of Tallinn, Estonia. The conference will be held in Astra (Narva mnt 29), one of the newest of the TLU campus buildings (take a virtual tour of the campus here). The Astra building is just a 10-minute walk from the recommended conference hotels and also from the medieval Old Town, a UNESCO World Heritage site and one of the most popular tourist attractions at the Baltic sea.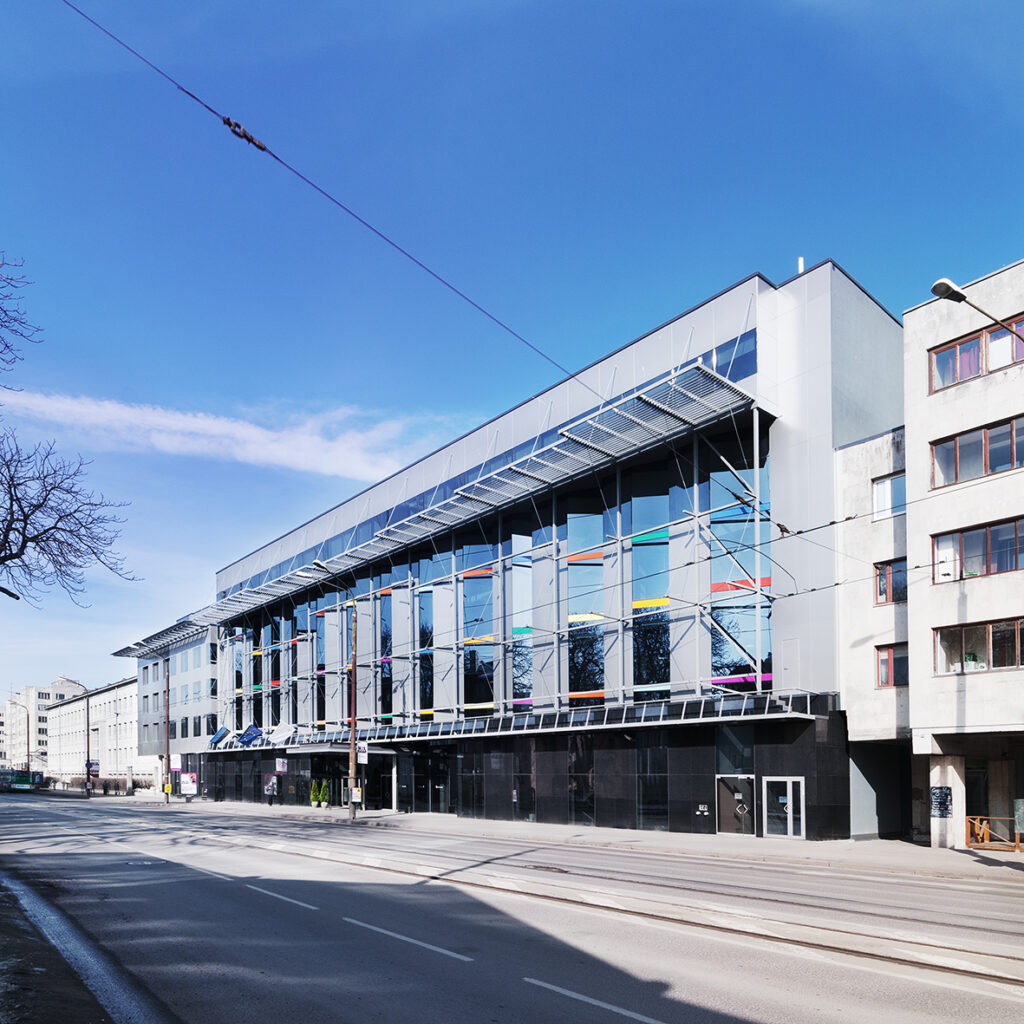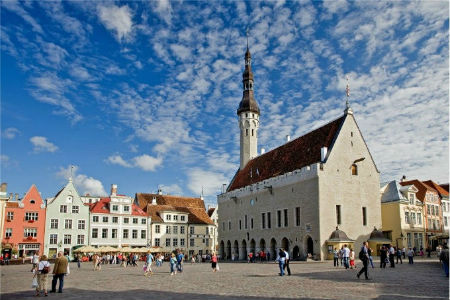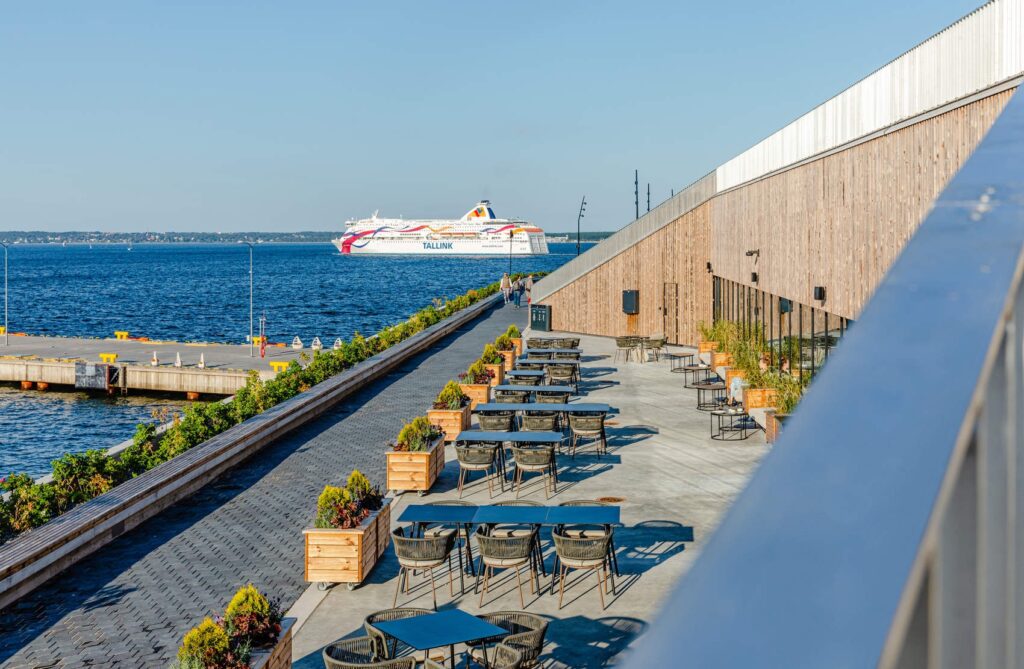 HOW TO GET TO TALLINN
BY AIR TRAVEL
Tallinn Airport (Tallinna Lennujaam) is conveniently located at the edge of town. The city centre is only about 3 km away. A taxi ride from the Airport to the city centre (hotels or conference venue) should cost no more than 10 EUR. You should ask for the approximate price when entering the taxi and make sure the driver uses the taxi meter. It is also possible to take city bus no 2 (direction Reisisadam, bus stop #1, accessible from floor 0 of the airport) which will take you directly to the city centre (the stop is called Laikmaa). The cost is 2.00 EUR (cash only) for a single ride when bought from the driver.
BY FERRY
Tallinn is well connected with Helsinki, Finland, via multiple ferries per day (travelling time roughly 2 hours) and with Stockholm, Sweden (departures every evening, traveling time 15 hours). All three Port of Tallinn passenger terminals (A, B, D – each serving different ferry companies) are close to Tallinn Old Town (a 10-20 minute walk) and Tallinn University. Terminal D can be reached on foot within 10 minutes from Tallinn University, other terminals are a 20-minute stroll away. More information can be found here. Bus no 2 departs from the A, B and D terminals to the city centre and airport (direction Mõigu) approximately every 30 minutes from 7AM until midnight. The price from the bus is 2.00 EUR. A taxi from the terminal to the city centre costs about 6-10 EUR.
BY BUS
International bus lines (Lux Express and Ecolines) offer bus connections between Tallinn and many European cities. International (and domestic) bus lines arrive at and depart from Tallinn Central Bus Station. From the bus station to the city centre you can take a tram no 2 (direction Kopli) or no 4 (direction Tondi). The stop at the city centre for both trams is called Hobujaama.
WHAT TO DO IN TALLINN & ESTONIA
Visit Tallinn official website
Visit Estonia official website
HOTELS
To accommodate conference participants, a number of rooms have been reserved at hotels from among which every participant should find a suitable option. Taxes and breakfast are included in the room rate.Given the fact that the number of rooms available in individual hotels is limited, the accommodation will be allocated on a first-come, first-served basis. When making reservations, please remember to add booking reference code in order to avail of the special price offered by the hotels. Please note that prices might be higher due to a great demand.
PARK INN BY RADISSON CENTRAL TALLINN
Address: Narva mnt 7C, 10117 Tallinn
Park Inn Central is ideally located right between Tallinn University and Old Town, both are within 7 min walking distance from the hotel. The hotel is ten minutes on foot from the Port of Tallinn and 3 km from airport. See also: www.parkinn.com/hotel-centraltallinn
Special EDEN2022 rates (75/85 EUR for standard single/double room, 85/95 EUR for superior single/double room) will apply by booking with this link.
TALLINK CITY HOTEL
Address: A.Laikmaa 5, Tallinn, Estonia
Located in the heart of Tallinn, in close proximity to shopping centres and within just a few minutes' walk from the Old Town (10 min walk to University). Special price (89 EUR for single, 99 EUR for double room) is provided by booking with code EDEN2022.
See also: www.tallinkhotels.com/tallink-city-hotel